The Number 1 Way to Grow Your Bricks and Mortar Shop
I get asked all the time, "do I really need a company website when I have a facebook page??" or "Does my small shop really need a website" The short answer to this is YES !
Having a social media page or a bricks and mortar shop is brilliant. It generates conversation and interest but having a dedicated website for your company is beneficial in so many ways.
Here are 7 reasons why I believe every small business needs an website and online presence.
1: Sell online
This is a biggie, this is what it comes down to right? Being able to grow your business through more sales. By setting up an e-commerce store (online shop) you are opening up your digital doors to customers who can purchase when they like where they like. Who doesn't want that cha-ching! of the cash resister while your sleeping?!
2: Target a wider audience
Another biggie, more customers means more potential sales, right? Your ideal customer could be looking for your exact product right now but because they are miles away or in another country they just don't know your physical store exists.
Your website allows you to reach a much wider audience across multiple cities and countries. By opening your business up to this larger audience you are giving your business the chance to grow. You never know, your next big order could be searching for you right now, so let them find you.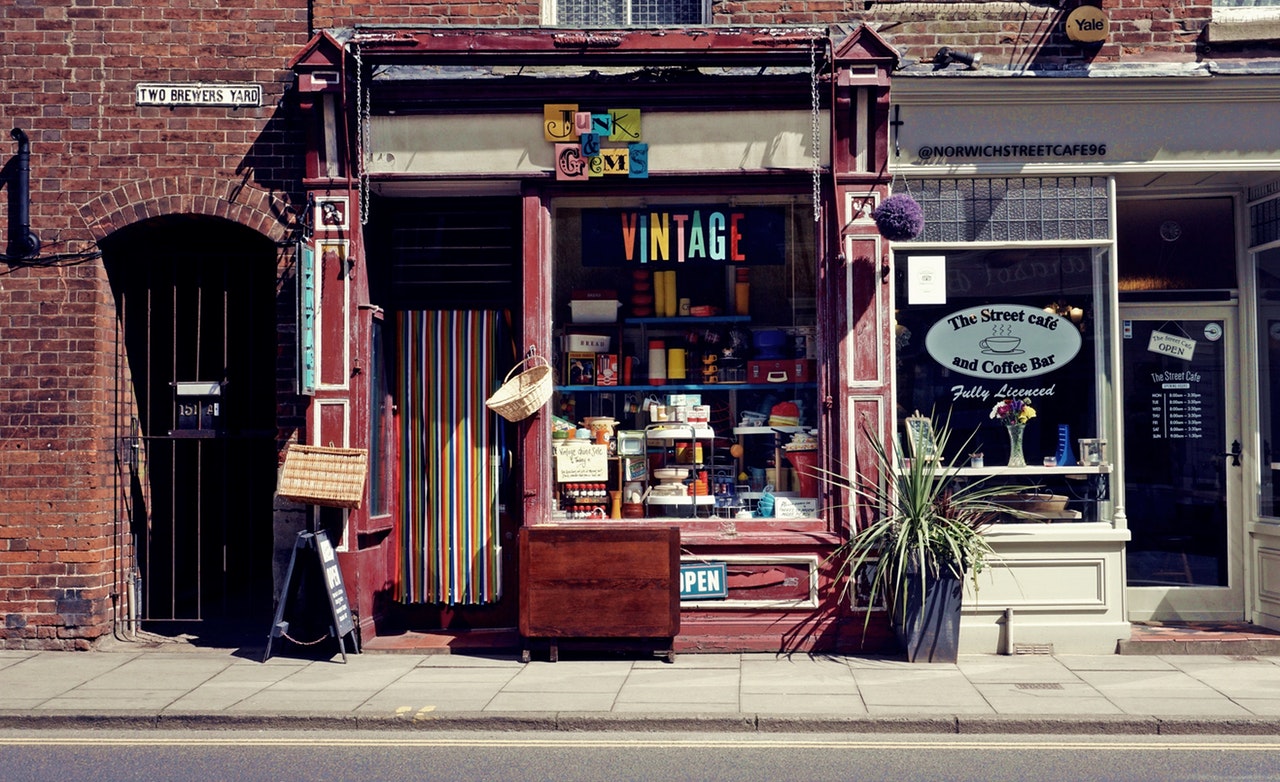 How to grow your business to get more sales
3: Authority
You know your stuff right? I mean you wouldn't be doing what you are if you didn't? So why not share your talents or products with others? Having a social page is great for getting involved with the conversation with your customers but how about having your own website for your business where you can stamp your authority on your product knowledge?
Think about it you wouldn't buy your phone from a manufacturer that doesn't have a company website showcasing all the product features and functions so why would potential customers buy from your business if you don't have a company website with more product information?
By creating a website for your business you are not only able to share your knowledge and passion on your products but your also creating trust, authenticity and authority for your customers to reassure them that they are buying from the right business..
4: Create a brand personality
Similar to authority, having a website allows you to create a brand identity. You get to chose the colours that represent your site and not be surrounded by the blues of facebook and twitter. You get to decide how big or small the images are or how many words are used to describe your service and products.
Your website is your place to build your brands personality. It's your chance to build a memorable place for your customers to remember and revisit time and time again, creating trust and brand loyalty.
5: Show behind the scenes
Are you an artist? Or hand make your products? Part of what makes small businesses so special is that element of "here is something I have lovingly created". THAT should be something your customers can see. THAT is something that differentiates you from your competitors. So why not share this with them?
By creating an area on your site showing how you make your products or design your service allows your customers to really see into your world. Showcasing your passion and enthusiasm for your customers will not only help them understand you but also help sell your products.
6: Knock Knock - Anyone home?
If you only have a physical location for company, once the door shuts at the end of the day, your customers cannot get in. They can't get any information and worse still they can't buy any of your products. They are effectively locked out from your business.
Having a website for your company means your business is open 24/7. Your customers can get access to all the information they need at a time that suits them. They are able to spend time learning about your offerings, have contact details should they have more questions and ultimately make a decision about whether they want to buy from you or not and all without them stepping into your store.
7: Keeping customers informed
Have a sale on over the winter or putting on an event this summer? Use your website as the hub for all this information. You have the ability to tell all your customers about what changes are coming up for you and let them be a part of your journey.
So there are my top 7, I know random number right, reasons every small business needs a website.
Are you a small business ready to get in online? If so let me help you. I specialise in creating beautiful websites for small businesses.
So do you agree or disagree that every business needs a website? I'd love to hear your thoughts or hear about any points you think I may have missed.
Thanks
Nish x