SEO Tips and Tricks for Restaurants/Cafes/Bars
Driving traffic to your restaurants site can be done in a number of ways. You can pay for it with campaigns like paid google ads or radio adverts and you can generate free traffic by optimising your website to be SEO friendly. In this post I'll share with you're the best ways to make sure your restaurants site is SEO friendly to help generate as much organic free traffic as possible.
Firstly what is SEO again?
SEO stands for Search Engine Optimisation, and what is a Search Engine, basically anything website like google or bing where your customer will search for something like "best Thai restaurant near me" is a Search Engine. This is typically where you new customer will most likely start their journey before finding and then deciding to come to your restaurant. For this reason making sure your restaurants site is high up in the search results for that users request is really important.
OK so how to I make sure my site is SEO friendly?
First we need to start by thinking about and building out a list of the types of requests your customer will likely type into google in order to find a thai restaurant, in this example we will use "best pad thai in Liverpool". Those words "best pad thai in Liverpool" are your key words that create your key phrase. You will see later why these are important. So now you have your list. This is when you can start optimising your site with the relevant key phrases.
Where can I put these key phrases?
The thing to always remember when is come to any search optimisation, whether is be for your overall website or for a blog post is to not keyword stuff, and by this I mean all the keywords you think are relevant in one page/paragraph etc. This is a sure fire way to get your site penalised by the search engine and lose traffic.
Here are a few examples of where and how you can use your new key phrases:
In the copy of your website:
Read over the existing wording over your site and see if you can't change a few bits to include your keywords, e.g. if your site reads "great homemade Thai food" maybe that can be changed to "great homemade Thai food in Liverpool with what we think is the best paid Thai around". You see how a simple change now incorporates your chosen key words. Notice also how the key words aren't in the same sentence structure we previously identified. They can be in any order as long as they make sense.
In the alt tag of your photos:
Every great restaurant website should have a gallery of your best dishes, somewhere to showcase the mouth-watering dishes you have created. Depending on the platform your site is built on you can rename these images with a unique alt tag. Alt tags stand for Alternative tags and are used by users with screen readers e.g. people who are visually impaired. These are descriptive words that tell that user what the image show e.g. "probably the best pad thai in Liverpool, we think".
This also becomes useful when users on google view the images tab. Now "best pad thai in Liverpool" will bring up your wonderful image. Another great SEO option to help drive people to your site.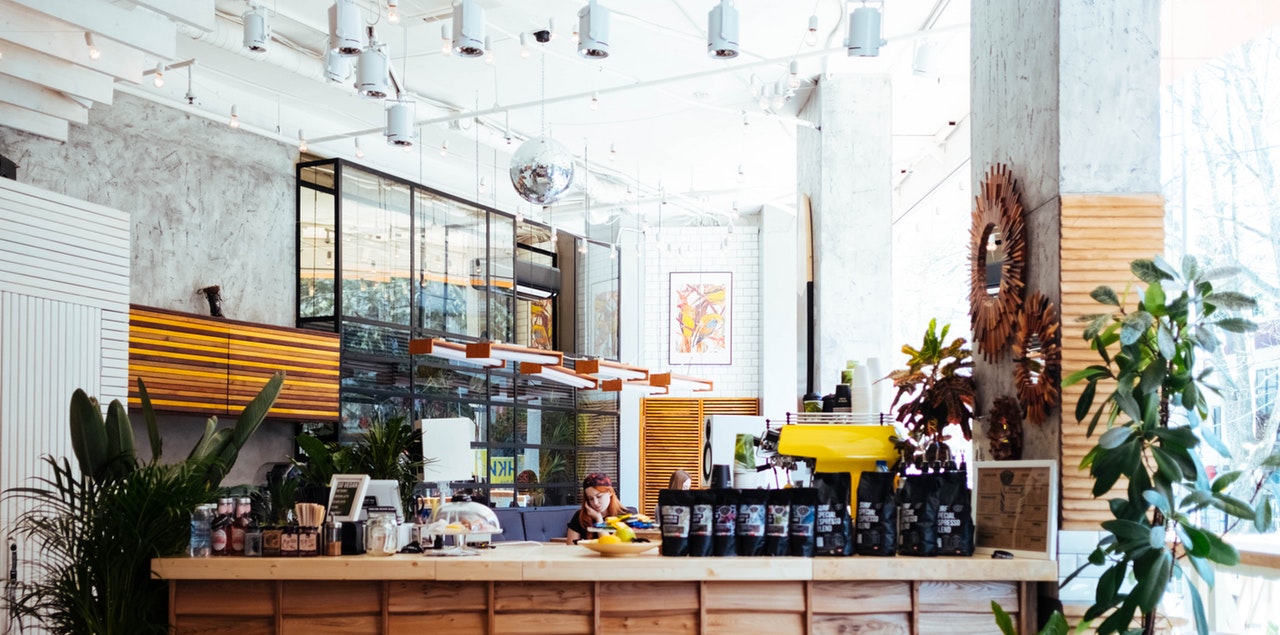 SEO Tips for restaurants/cafes/bars
Optimise your URL's
URL's are those www.resturantwebsite.com/menu etc that show in your address bar. Depending on the platform you are using you can update the bit that says /menu. Now be careful here not to overstuff these and make sure they make sense. In most cases you would leave the ones that are /menu or /contact but other may be worth updating. Go through your pages url's and see if any don't make sense, especially any blog posts you have. Sometimes these will default to /87e7rjsjes9urr. That is a golden opportunity to update that url to be more seo friendly.
Page Titles
In a similar style to optimising your url's you can optimise your page titles. Remember your page titles are different to your navigation/menu titles. Your navigation title might be "Home" but your page title can be something more useful, e.g. it may currently be just "Thai Restaurant" but it could read "Thai Restaurant in Liverpool Serving Homemade Style Asian Food".
You see how the 2nd example puts to use those great keywords we have identified.
So there you have a pretty comprehensive breakdown of how you can go about optimising your restaurants website to be search engine optimised. Taking the time to optimise these areas of your site will help generate organic and free traffic to your site. This all helps raise awareness of your restaurant too and hopefully increase the number of visits to your fab restaurant too. Because that's what it's all about right?!
Did you find this article useful? I'd love to hear about how it help you or whether you will optimise your website with these tips.
If you are struggling to optimise your restaurants site or just simply don't have the time why not check out my SEO friendliness package and I'd be happy to help.