Review of Later: Instagram Scheduling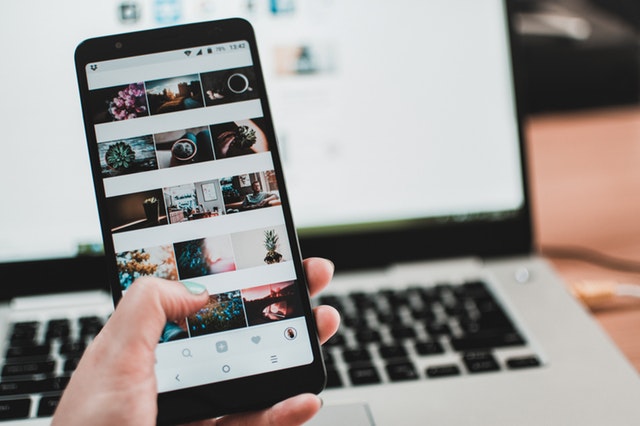 Review of Later: Instagram Sheduling
Ah Instagram, the best friend for most designers and creative folk, so why oh why can't you schedule and push posts using a 3rd party platform like all the other social media platforms let you do?! Ugh its a pain isn't it? But I think I've found the next best thing. A platform that allows you to schedule Instagram posts in advance that pings you a text message and let you know its time to post on your profile. YES !! I hear you all cry... I can do this on other platforms, so whats so good about this one?!
Well for starters, there is a brilliant free version which allows you 30 free posts a month. On top of that if you refer a friend and they sign up you AND your friend get an additional 10 posts a month. You can keep doing this for a Maximum of 150 posts. Pretty cool huh?
So how about the interface? Is it easy to use?? It couldn't be easier. You need to download the app and then link this up to your Instagram profile. You then upload your images, add your caption and # and schedule it for whatever time you want to post. They will then send you a handy text message to remind you your post is ready to send and opening this will copy your caption ready for you to post on your Instagram feed. It couldn't be more simple.
Here's a guided setup to help you get started:
Once you've signed up you will see a screen similar to the below (minus the images and posts as you haven't uploaded anything yet!)
Main Calendar Dashboard:
Upload Photos:
You need some photos to post so get uploading ! You can do this either from your laptop or from your drive or dropbox.
Create Post:
Once your images are uploaded, click on the one you want to schedule and it will pop up into a quick view like below. Then click on Create Post.
Write and Schedule Post:
Clicking on Create Post will open the below screen. Write your caption as you would normally and don't forget your hastags. Later even has a handy hashtag checker, when you start typing in your # it will pre-populate and let you know the average search terms numbers.
Once you're done, schedule the time you want to sent the post and hit save. You will see this added to your calendar now. If you later decide you want to change the post time you can easily click and drag it to another time, day, month etc. And then just sit back and wait for your reminder.
Open Text and Open Instagram - MAKE SURE YOU ARE IN THE RIGHT ACCOUNT!!!
When its time to post Later will send you a text message letting you know you have a scheduled post ready to go. Opening this will copy your caption to your phones clipboard. It will then ask you what app you want to open... Insta obvs... then you edit the photo and paste the caption and post as normal.
Super easy right, as all the hard work was done by you at a more convenient time.
I always used to struggle to create consistent posts but with Later.. well.. it's a game changer for me. As a business run and managed by me and me, I now spend the time my other half watches the Rugby (80 minute snore plus half time) scheduling posts for the week (I can't get any sense out of him so I might as well use that time productively !) I've found it also helps me schedule my week's work too as I know it will need to work with my posts.
So if you're ready try Later sign up and let me know how you get on: Sign Up To Later
P.S that link will get you an extra 10 free posts.
Enjoy an let me know how you get on !
Nisha
BTW did you know I also build websites, so if you'd like to revamp your own give me a shout to chat.